It took me a while to fully understand the importance of self-care, but I believe I'm truly starting to get it. And yes, I still have mini breakdowns every once in a while, but that's just life, right? I have compiled my top 3 tips that I believe are important to maintaining my sanity and I hope that my tips can inspire you all to incorporate self-care into your daily routine.
1. To Be The Best For Others, You Need To Be The Best For Yourself First.
This is a motto that I remind myself of from time to time when I feel that I am being selfish for putting myself first. Self-care is not selfish, it is necessary. I need to make sure that I am taking any necessary actions throughout my day to ensure that my needs are met as well.
As a mother, wife, daughter, and friend, it can be hard to find the space to squeeze yourself in as well. Balance is key and you shouldn't feel guilty for satisfying your needs.
2. Self-Care is Multi-Faceted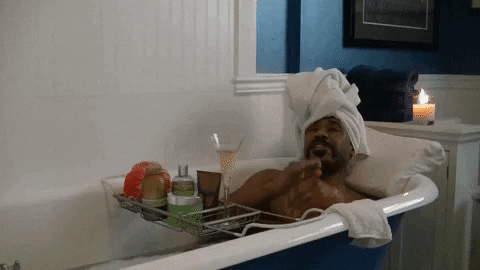 From 10 minute morning meditations, bubble baths, aromatherapy to painting your nails, eating your favorite treat, a walk around the block, taking a solo vacation or random dance parties on the commute to work. Self-care is all about catering to your needs at that moment; there's no time limit or activity restrictions that meet the criteria for self-care because it varies! Sometimes I just need 5 minutes of quiet time to re-focus or a power nap because I stayed up late the night prior. Sometimes it's having a pep talk with myself when I'm feeling defeated and lack motivation. Self-care is more about quality versus quantity and can make a huge difference in your day.
It is also important to remember that self-care doesn't just mean having a spa day every once in a while; self-care includes achieving your goals and discovering your passion. It's important to reflect on what you want to do in life or what you have to offer the world. Rather that be being the CEO to your company or living on the beach; it is critical to have a plan and to work on achievable goals to get you to your desired place. When you discover your passion and work on your personal goals, you avoid the feelings that you are stuck and unproductive – in turn, aiding in your self-care. Although pampering yourself or taking a few days off from work when you are overly stressed are essential, self-care is more of an preventive act rather than a band-aid to cover up wounds.
3. Establish a Self-Care Routine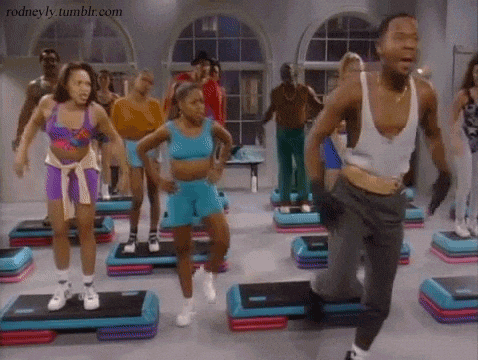 I have a daily routine that has self-care embedded within to ensure that I am taking care of my needs as well. I attempt (doesn't always happen) to start my day with meditation and positive affirmations – this is a great way to set the tone for the day only takes 10 minutes or less. Then I head to the gym – the gym has been extremely therapeutic especially during high-stress times because it provides a positive distraction.
After my shower, I cater to my skin – I love applying my oil blends to my skin, the essential oils not only have relaxing properties but they also moisturize my skin. On my way to work, I love to play music – I love to blast my favorite tunes while I sit in traffic. I pack a healthy lunch – it feels amazing when I don't spend money on eating out and already have a delicious meal prepared for lunch.
Lastly, I take breaks every hour or so – at work, I am very sedentary so every hour I take a 5-10 minute break (it seems like a lot but I find it necessary for me to stay productive). I usually take a walk or chat with my coworkers during this break.
I hope that this has been helpful and has encouraged you to incorporate some self-care into your daily lives. I believe self-care is essential for our happiness and I challenge you to do something for yourself daily! <3
To read more wellness and self-care tips, check that out here!
Stay flourishing
Monique